THE CLOCK HAS A QUARTZ MOVEMENT. WITH WOODEN WHEELS (GEARS) AND PINIONS, REAL ARROW HEADS FOR HOUR MARKS, ELECTRIC MOTOR DRIVE.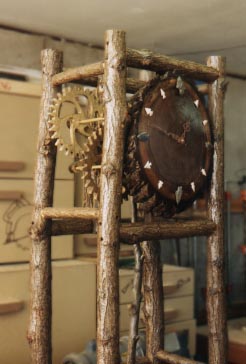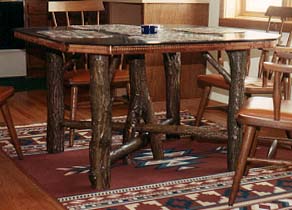 ABOVE IS A DINING TABLE WITH SLATE TOP , COPPER EDGE BAND, WHICH IS THE SAME AS ON ALL THE TABLES.




RUSTIC BED ROOM
BELOW ARE THE UNITS I DID FOR THE CABINS ON THE RIVER. ALL OF WHICH USE SLATE , COPPER , AND BLACK LOCUST WOOD.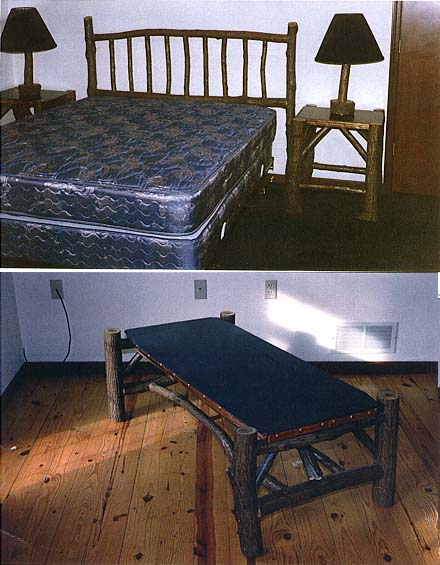 THIS IS A LOW TABLE WHICH WE USE AS A COFFEE TABLE OR A BENCH AT THE FOOT OF THE BED